The Best verified Promo Coupon Code for DoNotAge is: LONGEVITYFAQ (Click text to Copy Code)
This code will give you a 10% discount and is the maximum discount available for this brand; however, if you read below, I show how to save more than 20% off their retail price; the great news is, unlike other codes found on the internet it does not expire.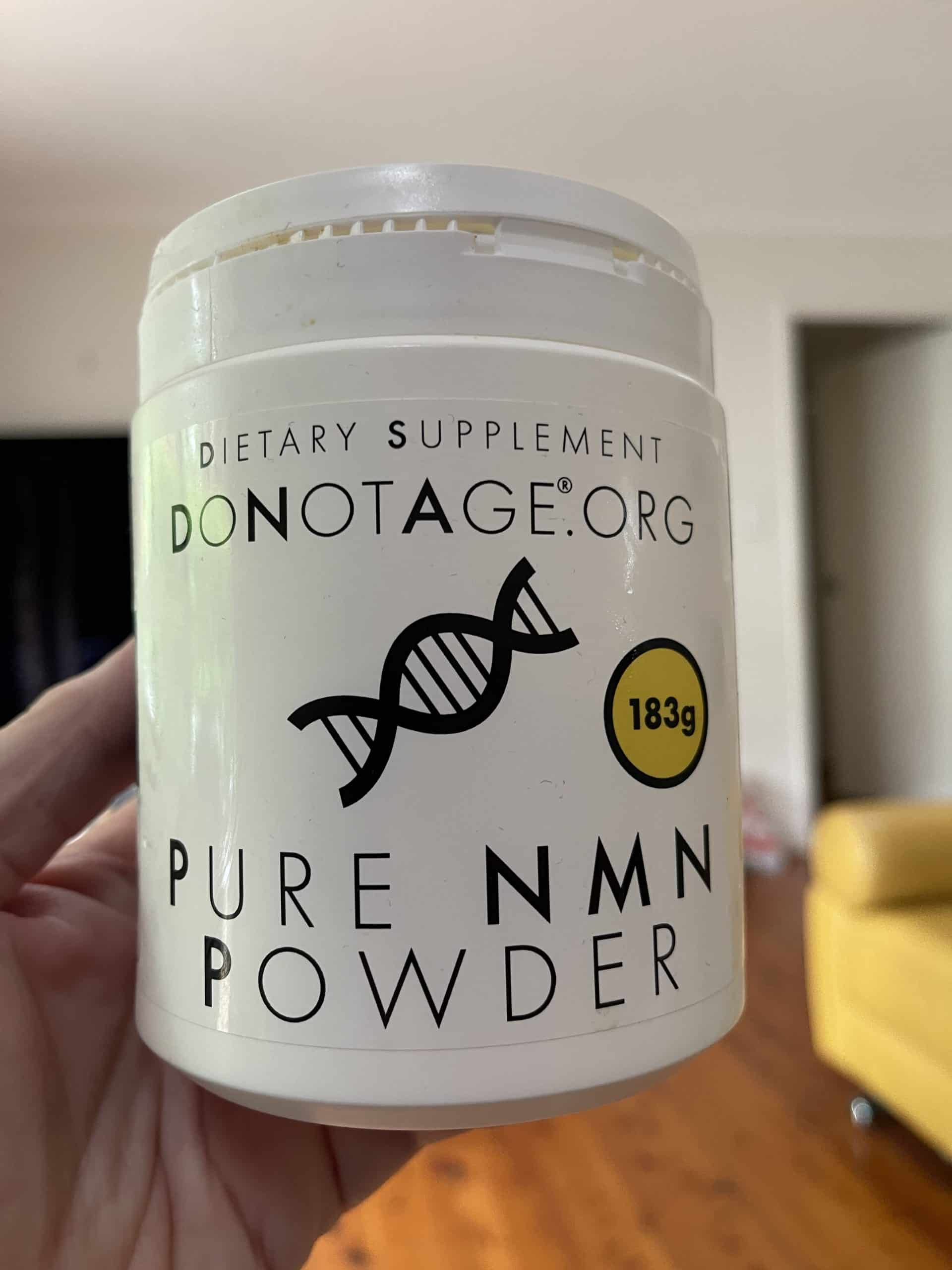 Redeeming Do Not Age Coupon Codes
I have purchased from DoNotAge many times in the last three years, so I have put together the below steps along with screenshots of how I have applied the codes in the past.
Copy: LONGEVITYFAQ
Navigate to the Do Not Age Product Page and add the desired products to your cart/basket.
Click on the Cart/Basket Icon (top right-hand corner of your web browser.
In the Basket window, look for the Coupon or Gift Card field.
Paste the copied code from step 1 above into the field and click Apply
If you are typing, ensure you enter in Uppercase to ensure the deal is applied
You should notice under Basket Totals that your Discount will be listed just like in the below screenshot.
Click Proceed to Checkout and enter your Name, delivery address, and other details to complete your purchase.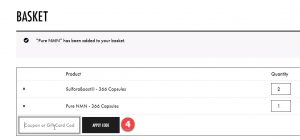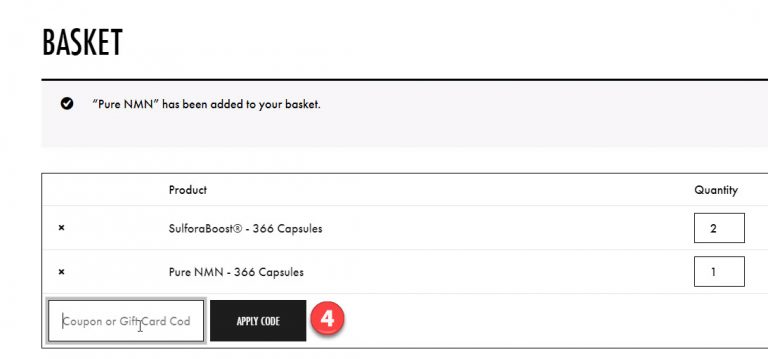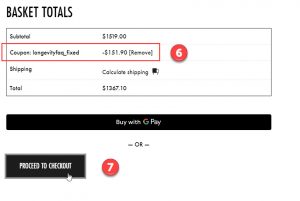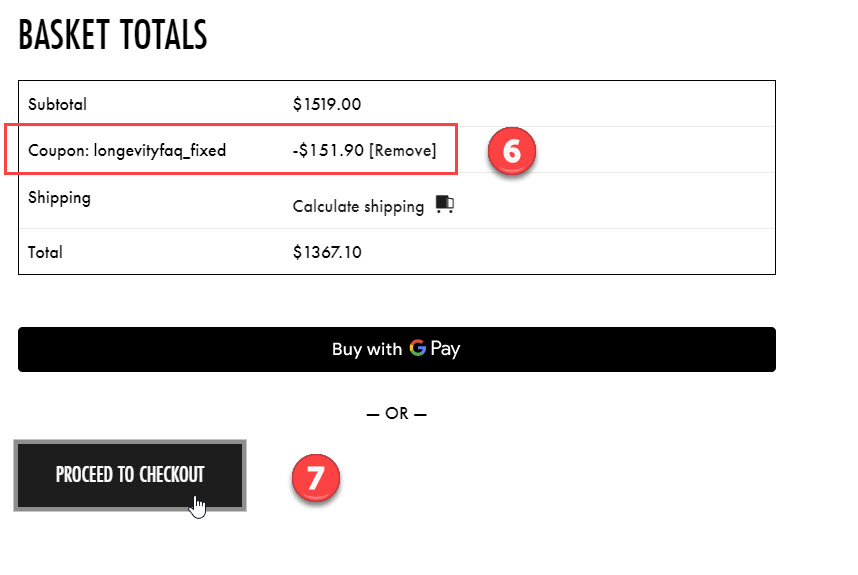 Youtube Video Guide: How to Apply this Discount Code to Your Cart?
I know that many people prefer video instruction, so for this, I have put together a quick YouTube video on how I apply the Do Not Age promo code.
Example: How Much Can You Save Using This Deal
Below is an example of the final price I paid for a recent Pure NMN Powder 183 g (approximately 6 Months supply).
RRP US $203
10% Off US $20.30
Final Price US $182.70
As you can see, the 10% saving I got was very good and adds up to a lot more when I make my larger $2,500 – $3,000 purchases from them, the only time in the past I have saved more is when I have purchased a bundle during their annual black Friday sale.

Why Do I Buy and Recommend DNA?
Below are a few of the reasons that Do Not Age are one of my longevity supplement companies of choice and why you should consider them:
They are one of the world's leading and most popular Anti-Aging brands focusing on research, sourcing only the purest from trusted sources.
They guarantee to your door. Read the statement from their website below:

"The Do Not Age Quality Guarantee means that your product is guaranteed, no matter where you live in the world. Our extensive quality control measures are what allow us to guarantee this, but the reason we provide it is different. We are only interested in achieving our mission of extending the healthy lifespan of as many people as possible. In order to achieve this, everything we provide must be of the highest quality. We are proud to have raised the bar in so many ways for quality standards in the industry, and we will continue to do so."
Fast and Free Shipping on most orders, for example, with my last order: I am based in Sydney, Australia, and received my order in about five days sent by DHL and as my order value was more than their free shipping threshold, so I did not pay any extra for shipping. Note their thresholds for free shipping are USA $100 / UK £50 / EU €300 / WORLDWIDE $400.
Investing a significant percentage of their profits into Anti-Aging research.
They are backed by several well-known researchers and longevity experts on their Advisory Board; current board members include Vera Gorbunova, Ph.D., Maher Madanat, MD, and Nick Engerer Ph.D.
When comparing pricing to all the leading anti-aging companies, it worked out significantly cheaper, even before applying the savings outlined in this guide. It was much cheaper than you will find on Amazon.
They provide outstanding service.
Finally, DoNotAge sells many of the supplements used by Dr. David Sinclair twitter
Is Do Not Age a Legit Brand, and do They Sell Safe and Pure Products?
Yes, they are regarded as one of the most respected Anti-Aging companies, sourcing from only the most trusted producers in addition to batch each time they from their suppliers, all their products are GMP certified, and most importantly, they guarantee the purity of their products to your door. I have personally been buying from them since late 2020 and have never had any issues, and delivery from the UK to Sydney, Australia, has usually been in around 5-7 days.
Below are the latest two NMN Supplement batch testing results from Micro Quality Labs (from July 2022 and December 2022), one of the most respected batch analysis companies; this shows that they are consistently testing with each batch.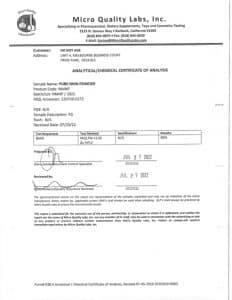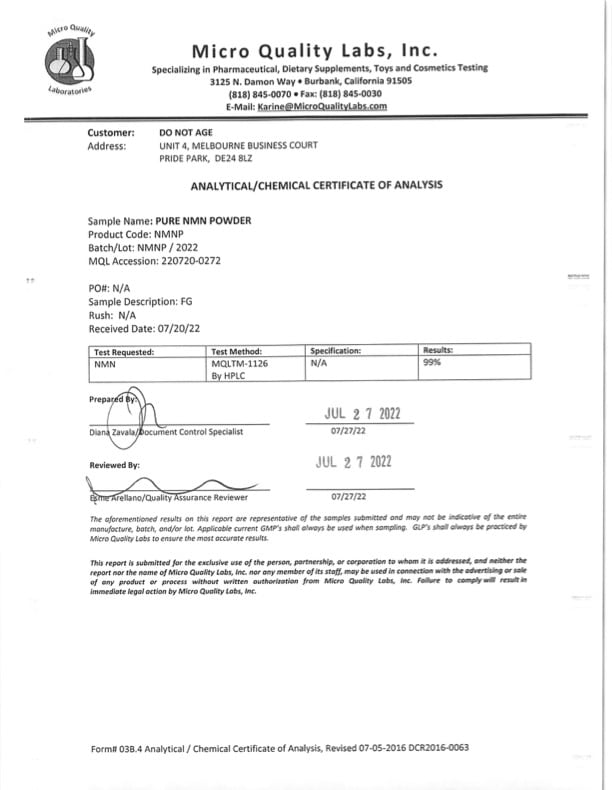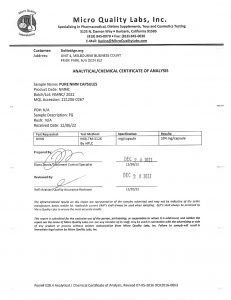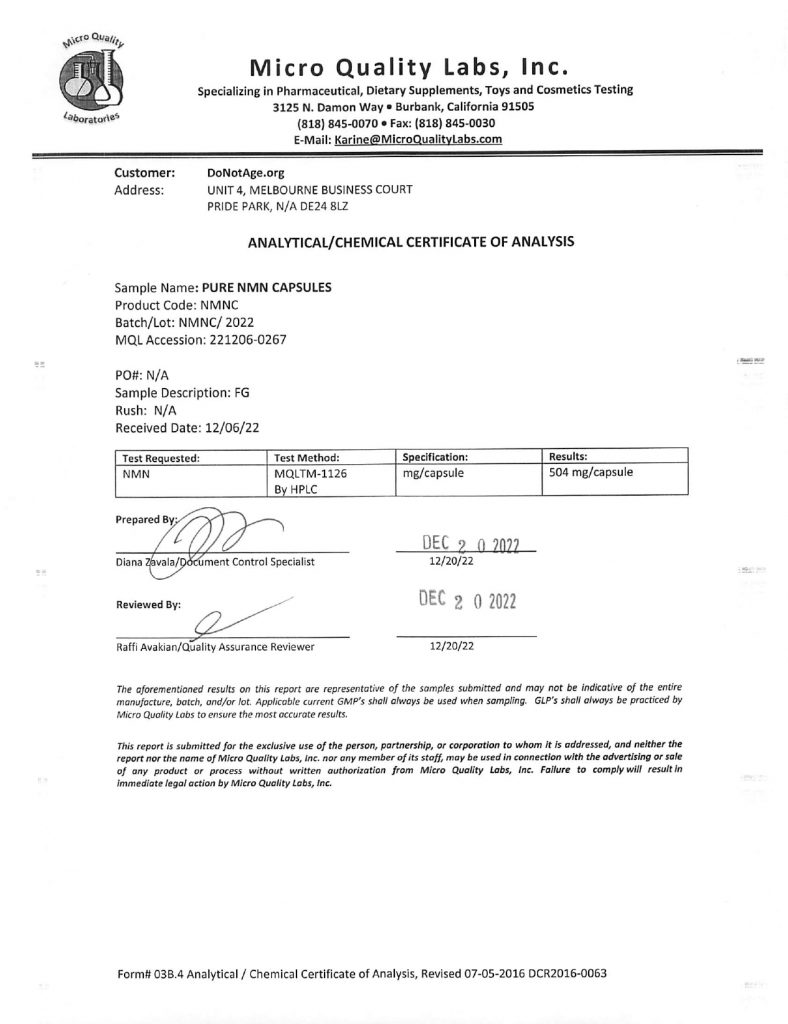 How to Save more than 10% at Do Not Age?
Yes, saving more than 10% is possible when using the do not age discount code: LONGEVITYFAQ. Using this and signing up for a yearly/annual subscription, you will save even more, with an additional saving up to 20% depending on the supplements you purchase. The only other time you will get more savings is their annual Black Friday Sale, where you will receive up to 50% off select bundles.
What Anti-Aging Products Have I Purchased using this Promo?
Since 2020 I have purchased and received a 10% discount on all of the following Do Not Age products:
NMN Capsules
NMN Powder
Resveratrol Capsules
Resveratrol Powder
TMG Capsules
Quercetin Capsules
Apigenin Capsules
SIRT6 Activator® Capsules
Ca-AKG Capsules
Spermidine Capsules
Fisetin Capsules
Hyaluronic Acid Capsules
Vitamin D3, K2 & Magnesium (l-threonate) Capsules
SureSleep Capsules
Berberine Capsules
Hydrolysed Collagen Peptides Powder
SULFORABOOST® Capsules (Sulforaphane)
NAD Test Kits
Bio Age Tests
Blue Light Blockers
Other Related resources: